Mountain biking has been a thing for decades in Iceland, where Icelanders challenge themselves to climb the peaks of the island and battle the forces of nature. Climbing mountains might sound fun for some but for others it sounds like spending a day watching paint dry. So in order to speed things up a little the mountain bike has gained popularity as means of transport in the Icelandic mountains.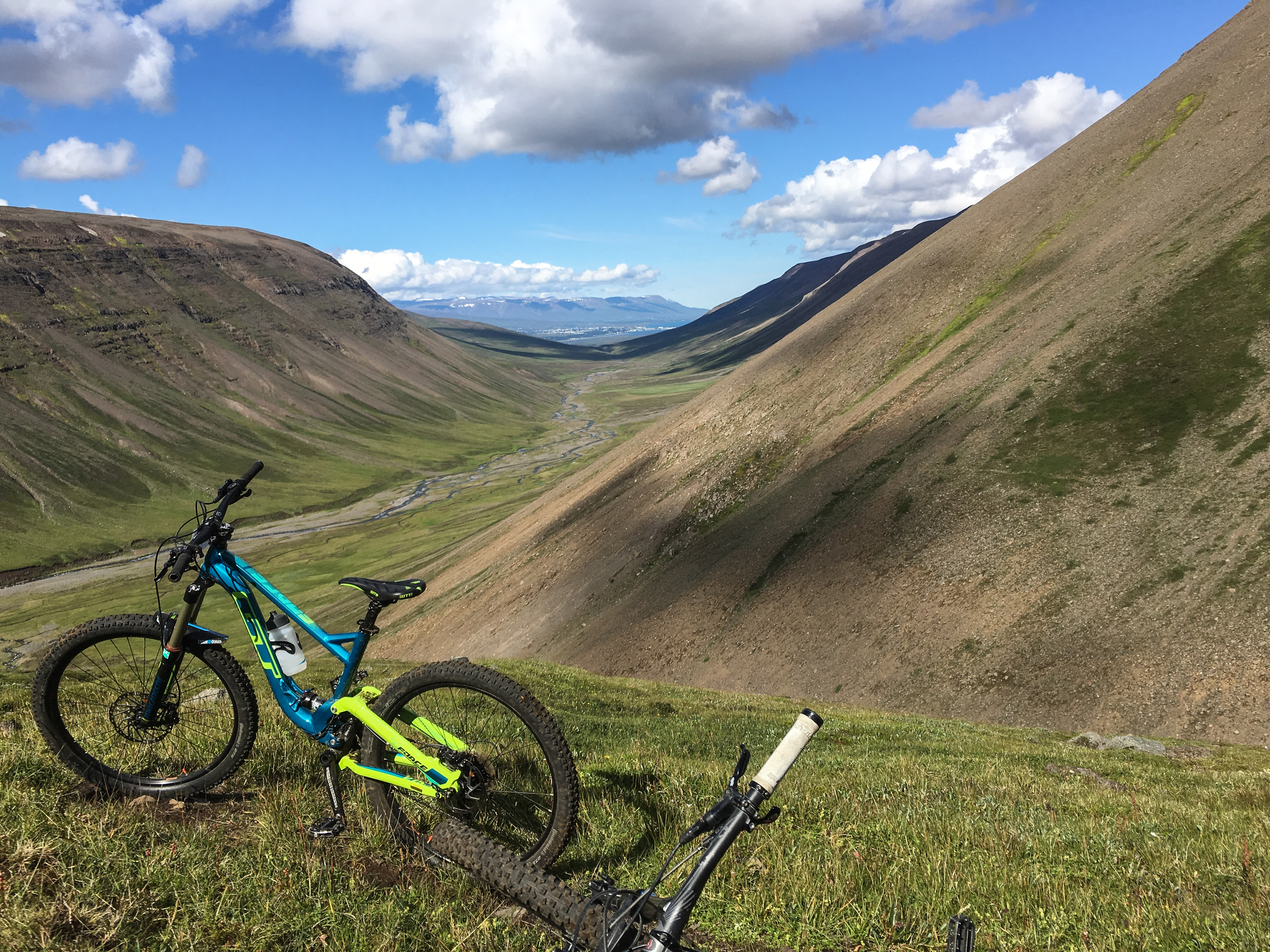 A short introduction to mountain biking:
With new technology's the mountain bike has become an aggressive machine, with light aluminum or carbon bikes that are light enough to carry or push the bikes up steep hills, and with suspension that rides like a dirt bike there are no limits of what can be achieved. So with the new breed of full suspension bikes that have suspension in both rear and front axle, mountain biking is booming as a new cult of middle aged people looking for combination of spending time in nature and blasting down mountains in search for adrenaline that will last until next fix.
Mountain bike tracks around the country – and in North Iceland
We now have mountain bike tracks being built in around the Reykjavik area, Isafjordur, Siglufjordur, Akureyri and Egilsstadir.
This leads us to North Iceland the frontier of mountain biking. The local riders in Akureyri along with the staff of Akureyri forestry and the sports and leisure council have been working together for number of years to build the best Enduro style bike park trail in Iceland. The sport council supplies some founding, the forestry supplies material and the riders build the trails. The trails in Akureyri area cover more than 30 km of single track trails from beginners to advanced type of terrain.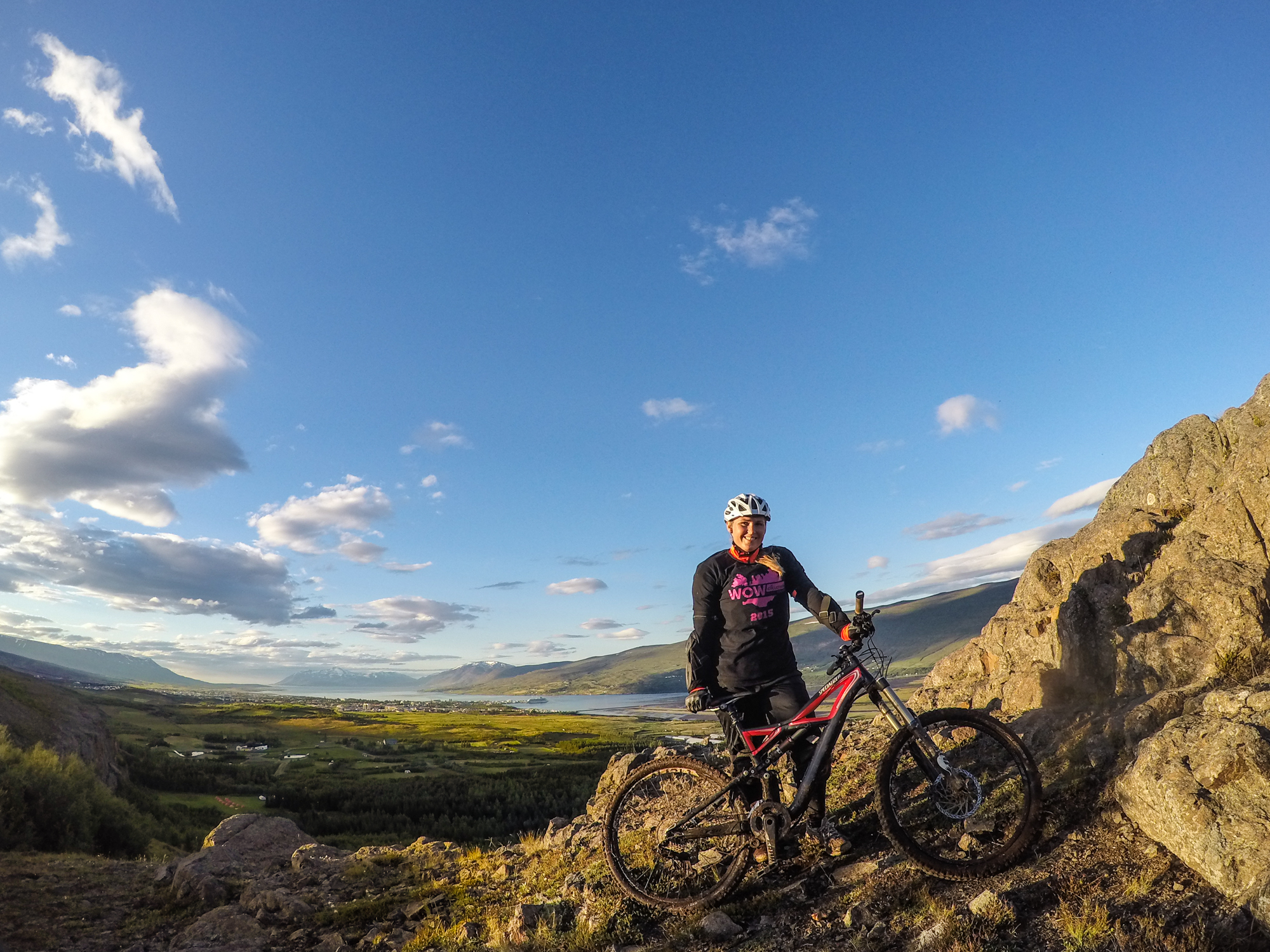 The advanced trails start in Hlidarfjall Ski Resort that is located only 5 minutes drive from town center. For the tougher ones it takes about an hour to climb up the road with average of 11% grade climb and 8km of it, but the rewards are so worth it. The Enduro track is called enduro because it's not all downhill, but needs to exceed 80% downhill and it does. So the flow of the trail does get stopped every now and then but always with more reward coming your way. The trails ends in Akureyri forrest "Kjarnaskogur" just by the domestic airport of Akureyri. After a day out on the bike, the locals ride back in town for some "apres" drink and snacks.
New tracks and new experiences
You can only do so many runs on the same track without getting bored by it. So the local riders have in the last years been hunting down trails in the surrounding mountains and there is bundles of trails all around. Some old trails used by our older generation when horses or traveling by foot where the main way of transportation, to travel from one valley or fjord to the next one. So through mountain passes or around obstacles that the horses could do without injuring them or the riders. These trails still exist and the are being reinvented as mountain bike trails.
Around Akureyri alone there are at least 7 awesome trails that can be done in a day or so but most of them involve having a car to transport the riders and bike to starting point and some require a pickup.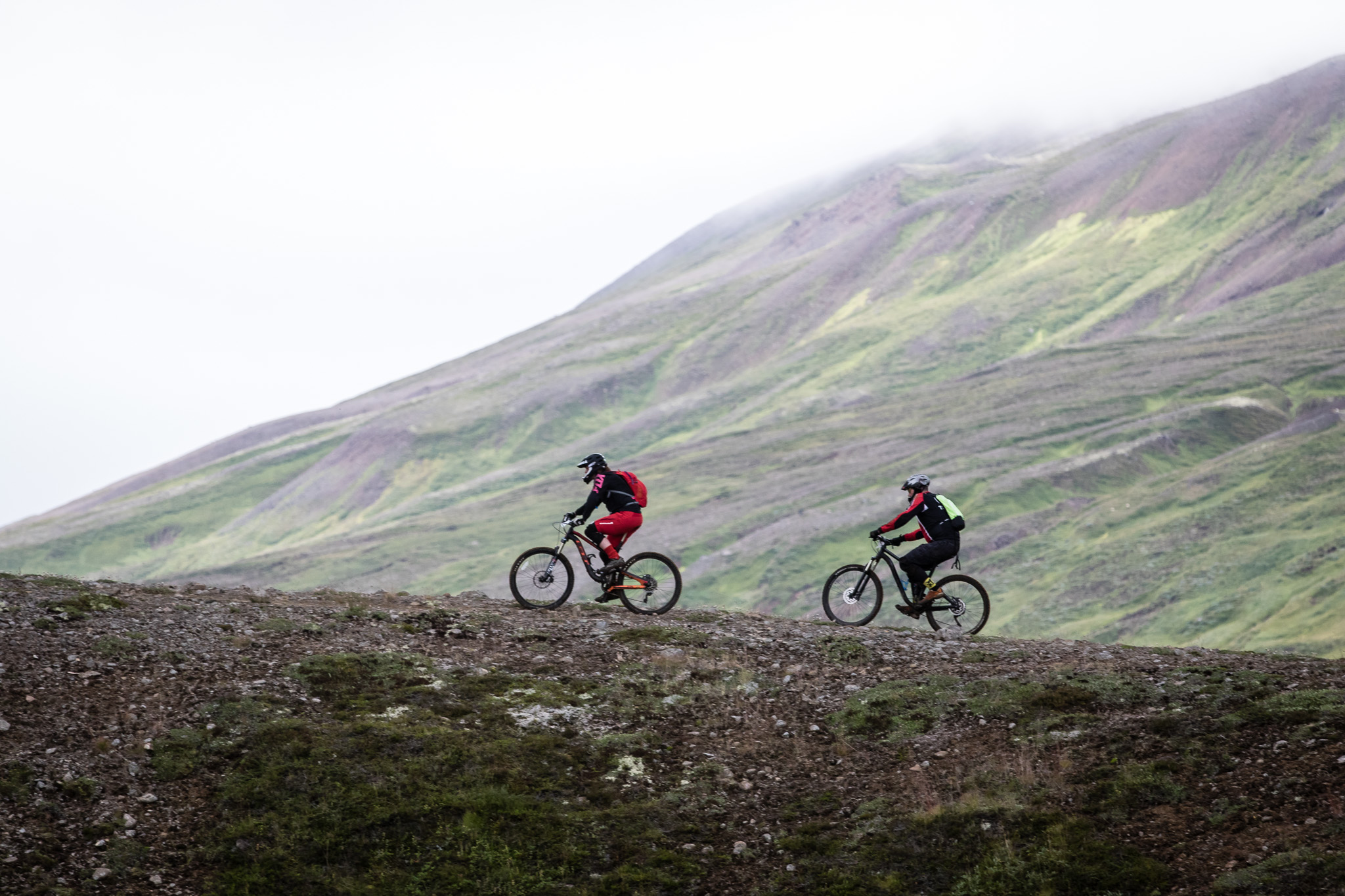 There are number of ways to enjoy the mountain biking scene in North Iceland. The best one is to bring your own bike and car and look up the local riders on facebook and join them. If that is not an option there are a couple of bookable bike tours in the region, such as The Mountain challenge by Mývatn Activity, the Krafla tour by Lake Mývatn both offer tours bookable online and have good equipment and guides.