Once again Iceland is making headlines, now because a potential eruption is threatening the town of Grindavík on the south coast of Iceland. No eruption has occurred (as of Nov. 21.) even though the infrastructure of the town of approx. 3500 inhabitants is somewhat damaged.
An eruption in that area would have be of a similar sort as the two "tourist eruptions" (that's what we call them because they are safe at a distance and quite scenic) that we had at Fagradalsfjall, Geldingadalir and Litli-Hrútur in 2021-2023. An event like 2010 when Eyjafjallajökull erupted is considered a very slim chance because you need a vast amount of water (like a thick glacier) to produce the ash cloud that stalled the air traffic.
Iceland is a geologist heaven, probably one of the most researched and monitored places on the planet since the island sits on the Midatlantic-ridge with the North-American and the European plates going through it and pulling it in two different directions. It is estimated that Iceland grows about 2 cm (almost an inch) per year and North Iceland gets a fair share of that. Visiting Mývatn in North Iceland as well as Ásbyrgi is a an oblication for the geology enthusiast.
It is because of the geothermal and volcanic activity that Iceland is habitable. We know that we cannot tame nature but we can observe, research, examine and we are constantly learning new things about the land, the earth, the crust. We know it will erupt again, and again, but we are not stressed about it and you shouldn't either.
Welcome to Iceland.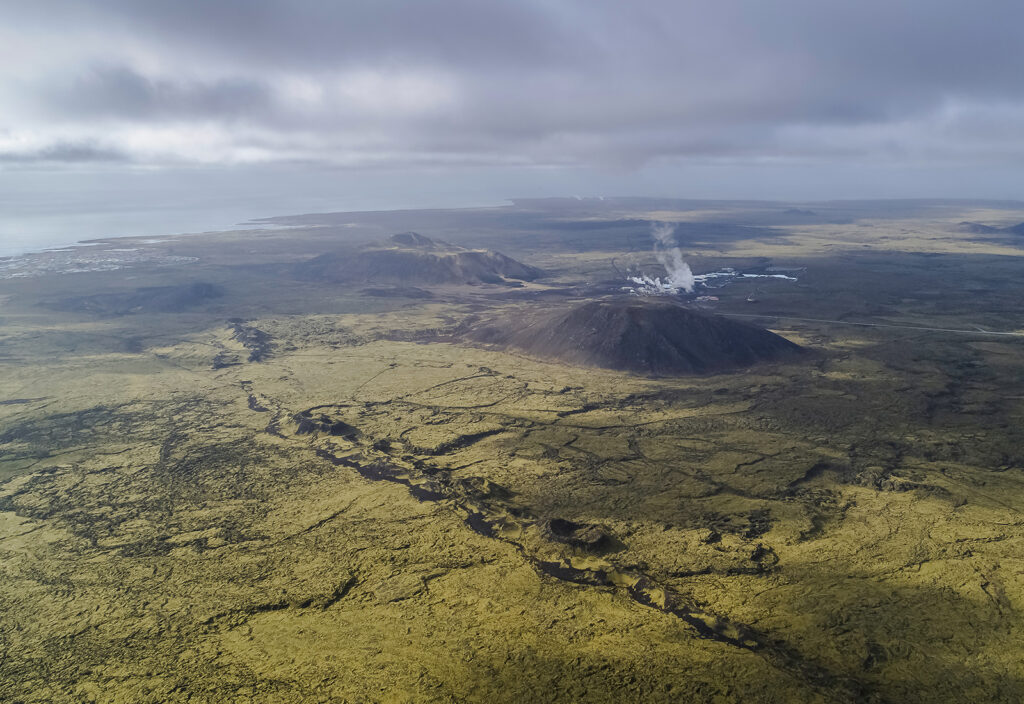 Photo: Jón Steinar Sæmundsson/Vikurfrettir