North Iceland welcomes you!
The north of Iceland is welcoming in all seasons with majestic landscapes and warm people.
Feel the power – Adventure in Iceland
Dettifoss waterfall is one of the most powerful waterfalls in Europe, being 100m wide and a drop of 44m. A must see on your travels in North Iceland.
Explore North Iceland
Iceland is a popular destination for many travelers who are looking for unique landscapes, adventure and comfort. The majestic mountains of the Troll peninsula will inspire you.
Skagafjörður is the home of the Icelandic horse and wonderful culinary. The Beer spa 🍻 in Árskógssandur or the Black Beach Hot Tubs in Hauganes are a great experience.
Mývatn area is a geographic wonder with its lava park, pseudocraters, nature bath, great variety of birds and the huge black sand desert. Close by is Dettifoss, the most powerful waterfall in Europe.
Heimskautagerði / Arctic Henge near Raufarhöfn is a must see place, especially in the bright summer nights. Grímsey island, the northernmost part of Iceland, holds the Arctic Circle.
Let's go Up North!
You can go from London straight to Akureyri via EasyJet in the winter months 2023 and hopefully in 2024.
–
Travel from Rotterdam or Amsterdam with Voigt Travel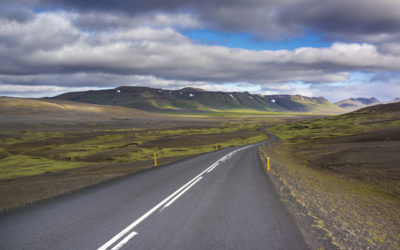 It's great fun to drive around Iceland. The landscape changes quite often so the scenery can be very surprising and pleasing. Drivers in Iceland must be prepared for many things, so if you're planning a self-drive in Iceland tour, here are a few tips of do's and...
read more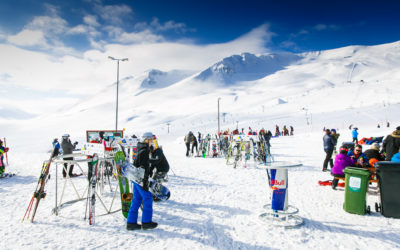 Skiing in North Iceland is a great experience with many different ski areas to choose from. The main season for skiing in North Iceland is the months from January till late April and even longer when the conditions are right. Most of the resorts produce snow from...
read more
Transport guide – How to get to North Iceland ?
How to get to North Iceland and safe driving tips.